THE STUDIO OF ART RESTORATION
7. Reconstruction of the painting
Examples of reconstruction with the chromatic selection technique using colour varnishes on a painting by Teofilo Torre from Villa Francesco Redi, Arezzo.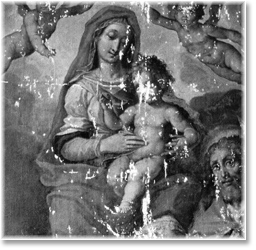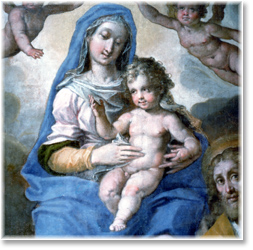 Examples of chromatic selection carried out on the painting by Ridolfo del Ghirlandaio representing St. Sabinus.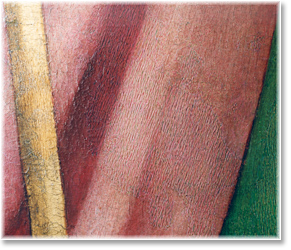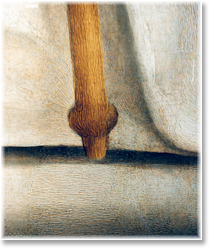 Chromatic selection performed on the damaged hand of the Crucifix by Rinaldo da Siena, San Gimignano (Siena).
Crucifix by Rinaldo da Siena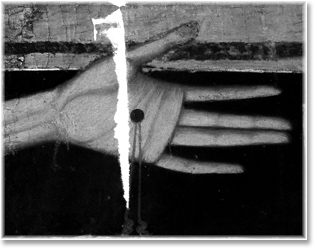 Before the intervention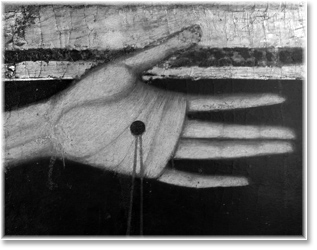 After the reconstruction